Business Networking Breakfast
Sponsor:


Gaspar Insurance Services~
Leslie Kaz, Max Haghighi & Tim Gaspar
Gaspar Insurance Services is a full service insurance agency located in Woodland Hills, CA. Our specialties include both personal and commercial insurance for individuals and companies of all sizes. Whether you need life, health, auto, homeowners or a business policy Gaspar Insurance is your one stop shop. How you live YOUR life is your business; How YOU insure it is ours!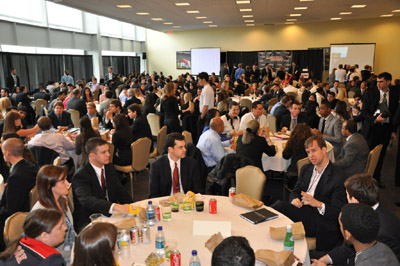 Wednesday, February 6th, 7AM - 9AM
Woodland Hills Country Club
Address: 21150 Dumetz Road
RSVP REQUIRED by noon on Tuesday.
Walk-Ins Welcome, Add $10.
No Jeans please at Breakfast Venue.
(818) 347-4737
Members $20 One Time Trial Guest $20.
There will be assigned seating.
**RSVP by Noon on Tuesday prior to our General Events to avoid $10 Walk-In charge.
An accurate "head count" ensures enough food & great service! Thank you.