About Charles Monroe and Marie France Realtors The John Aaroe Group:
I am educated and expertly trained to advise you on the coverage's that may best protect your interests. Home, Auto, Life, Health, and Business..call my office and let me insure you and your family.
Services:
Auto, Home, Life, Health, Business.
Accomplishments:
University of farmers.
Bachelors degree Graduate. class of 2012
Associations:
Woodland Hills Chamber of Commerce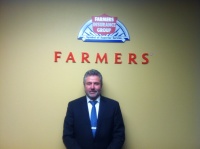 Insurance is like the lottery, everyone can purchased it, but many do not. If you have it, your a winner, if you do not, Well? Spend you money wisely,get insured properly. The decision you make today, will have a profound effect on tomorrow, and your future. There is a reason some insurances are CHEAP. That word itself should explain it all. I see more cars insured with the minimum covearage's than I do with the right coverage's. Think about that !!