About SERVIZ:
SERVIZ Home Services On Demand App Headquartered in Sherman Oaks, CA. We are the faster, cheaper, and safer way of getting work done at your home.
Services:
Handyman, Carpet Cleaning, Appliance Repair, Electrical, Plumbing, and even Carpet Cleaning
Accomplishments:
Launched Home Services App in June and have served 1000's of customers in Los Angeles, Ventura, and Orange Counties.
Featured in 15 different Media Publications.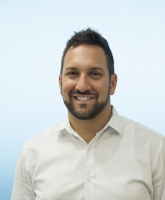 Hi WVWC Chamber Members!

We're so excited to join the WVWC Chamber with Diana, Mercy, Felicia and all of the great team leading the way!

We're here to help everyone save time and money. If you are looking to get your house ready for the holidays with carpet cleaning, handyman (including tv mounting), and more make sure to book using our iPhone App or SERVIZ.com to save time and money!

SERVIZ is an on-demand home services company that offers a faster and less expensive way to book and buy home services online. From Holiday Lighting, to Handyman Plumbing, Carpet Cleaning, Electrical and Appliance Repair, SERVIZ provides highly-rated, insured, background checked and licensed professionals at unbeatable, upfront prices, all at the click of a button. SERVIZ is headquartered in Sherman Oaks, CA. For more information about SERVIZ, please visit www.serviz.com or download the SERVIZ app in the iTunes store.

If you happen to be a Home Services business owner looking for more work we are expanding fast and would love to talk to you about SERVIZ.

Thanks!

Lee Weissmann
Director of Customer Acquisition
818-398-0993