---
RSVP
April Comedy and Connections Breakfast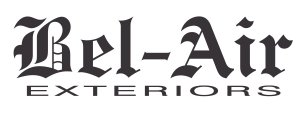 April Comedy and Connections Breakfast
Sponsor: Bel Air Exteriors, Inc
Bel-Air Exteriors, Inc. sells and installs all types of Windows and Doors in all materials and sizes.
You can customize your house so that it will be extremely energy efficient, quiet and has a warranty for life.
And of course, "Bel-Air Quality at Van Nuys Prices", always applies.

Wednesday, April 4th, 7 AM to 9 AM
Warner Center Marriott
21850 Oxnard Street, Woodland Hills, Ca 91367
Self-Parking Complimentary!
Want to be listed on the HOT SHEETS? Don't Forget to Register By Noon On Tuesday!
To avoid an extra $10 Walk-in-charge, RSVP by noon on Tuesday prior to our General Events.
Members $24 One Time Trial Guest $24.
**No Menu Substitutions**
Fresh Baked Assorted Breakfast Breads & Pastries, Farm Fresh
Scrambled Eggs, Seasonal Fresh Fruit, Breakfast Potatoes &
Applewood Smoked Bacon, Freshly Squeezed Orange Juice,
Starbucks Coffee, Decaffeinated Coffee and
a Selection of Tazo Teas.
View Details Page