Business Networking Luncheon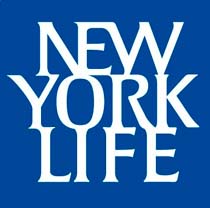 Sponsor:
New York Life~Kenny Crespo
*Notice Date Change*
Wednesday, October 10th,
*Networking* from 11:30 AM – Noon
Luncheon from Noon - 1:15 PM
Hilton Woodland Hills
Address: 6360 Canoga Avenue
Complimentary Valet Parking!
RSVP REQUIRED by noon on Tuesday.
Walk-Ins Welcome, Add $10.
(818) 347-4737
Members $25, One Time Trial Guest $25
**RSVP by Noon on Tuesday prior to our General Events to avoid $10 Walk-In charge.
An accurate "head count" ensures enough food & great service! Thank you.
Menu~
Salad, Roasted Chicken Entrée, Roasted Potatoes & Beverage
**No Substitutions**
About New York Life
Founded in 1845 and headquartered in New York City, New York Life Insurance Company is a Fortune 100 company and the oldest and one of the largest mutual life insurance companies in America. New York Life maintains operations in all 50 states and several markets in Asia and Latin America through a network of more than 17,000 employees and more than 60,000 licensed agents. The Company holds the highest possible ratings for financial strength currently awarded to any life insurer from the life insurance industry's four principal rating agencies. In 2010, New York Life Insurance Company generated record U.S. individual life insurance sales, an increase of 39%1 over 2009 and well above the industry's growth of 12% in 2010.2
What we offer you
As a member of our sales team, you will enjoy a host of competitive advantages and benefits:
Comprehensive professional training
State-of-the-art marketing and ongoing field support
Legendary reputation and brand recognition
Quality life, annuity2 and long-term care insurance products to offer.
Growth opportunity
Substantial benefits and the potential to earn significant income.
Who can benefit from the opportunity?
Veterans
Sales professionals who want to make a difference in people's lives
Hard working individuals with High level of integrity, entrepreneurial spirit.
Bilingual – Spanish and English High Demand.
(Please note all qualified resumes welcomed)