Business Networking Breakfast
Sponsor:

FairWinds - West Hills Retirement Community~
Lisa O'Laughlin
"Having it all" would be a fitting description of Fairwinds – West Hills Retirement Community. Live surrounded by the serenity of western San Fernando Valley and enjoy incredible views from every apartment. Choose your lifestyle of independent living or assisted living. Enjoy restaurant style dining~ open 7am to 7pm. This all inclusive lifestyle includes weekly housekeeping and linen service, all utilities except your telephone, transportation, daily fitness classes, an array of recreational classes and informative lectures, live entertainment and fun and interesting outings. You see now why our motto is….. "We are more than Retirement, we are 5 Star Fun"!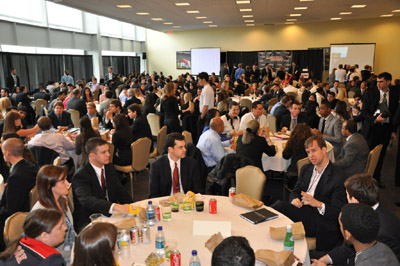 Wednesday, November 6th, 7AM - 9AM
Woodland Hills Country Club
Address: 21150 Dumetz Rd.
RSVP REQUIRED by noon on Tuesday.
Walk-Ins Welcome, Add $10.
No Jeans please at Breakfast Venue.
(818) 347-4737
Members $20 One Time Trial Guest $20.
There will be assigned seating.
**RSVP by Noon on Tuesday prior to our General Events to avoid $10 Walk-In charge.
An accurate "head count" ensures enough food & great service! Thank you.