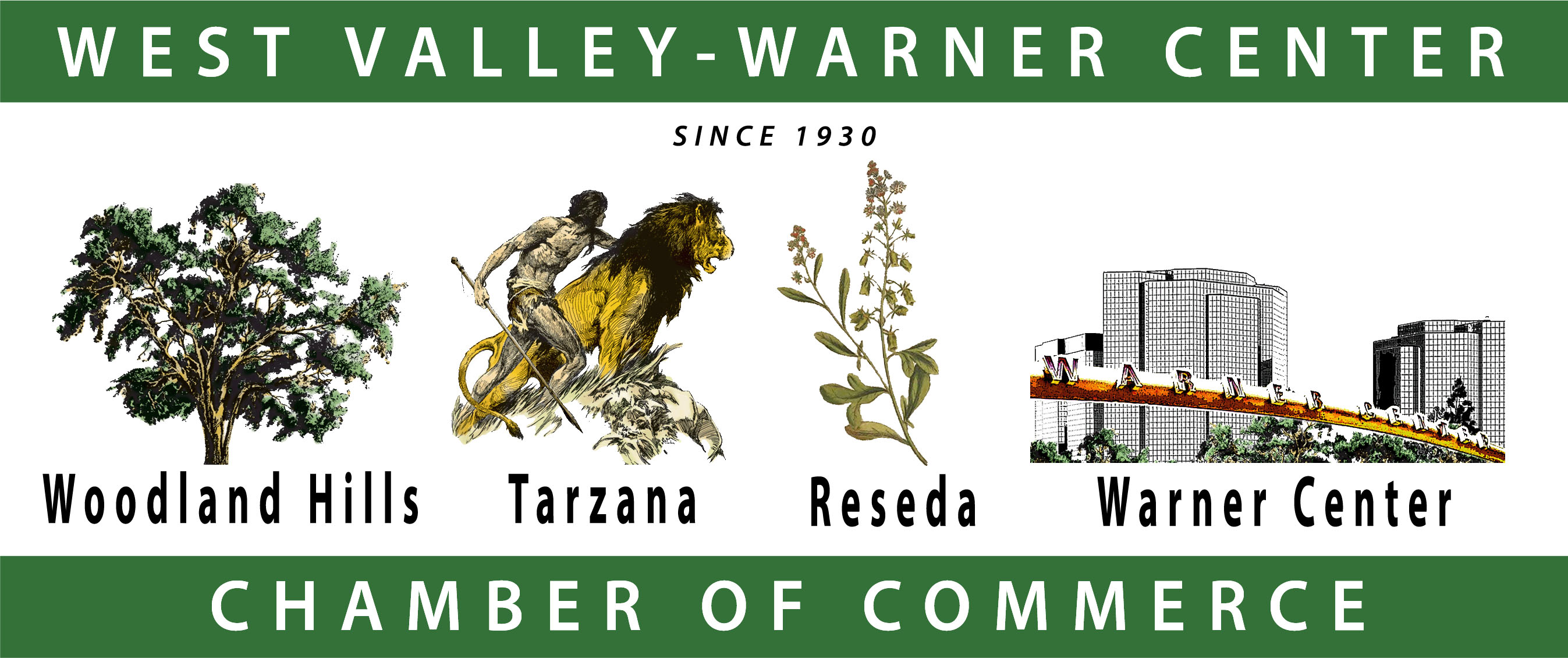 ---
Buy Tickets
October 19th 5:30 PM West Valley Food and Wine Oasis
Your favorite Chamber of Commerce annual fundraiser! Our 16th Annual West Valley Food & Wine Oasis!
The fundraiser will be held at the brand new Luxurious Jaguar / Land Rover Show Room in Woodland Hills at 22006 Erwin Street. Guest Parking will be ample at the Warner Center Promenade. The event begins at 5:30 PM and the fun continues until 8:30 PM. Tickets are only $50 for all the food and wine you can enjoy. ($75 for Non Members) We are so excited to all be together again!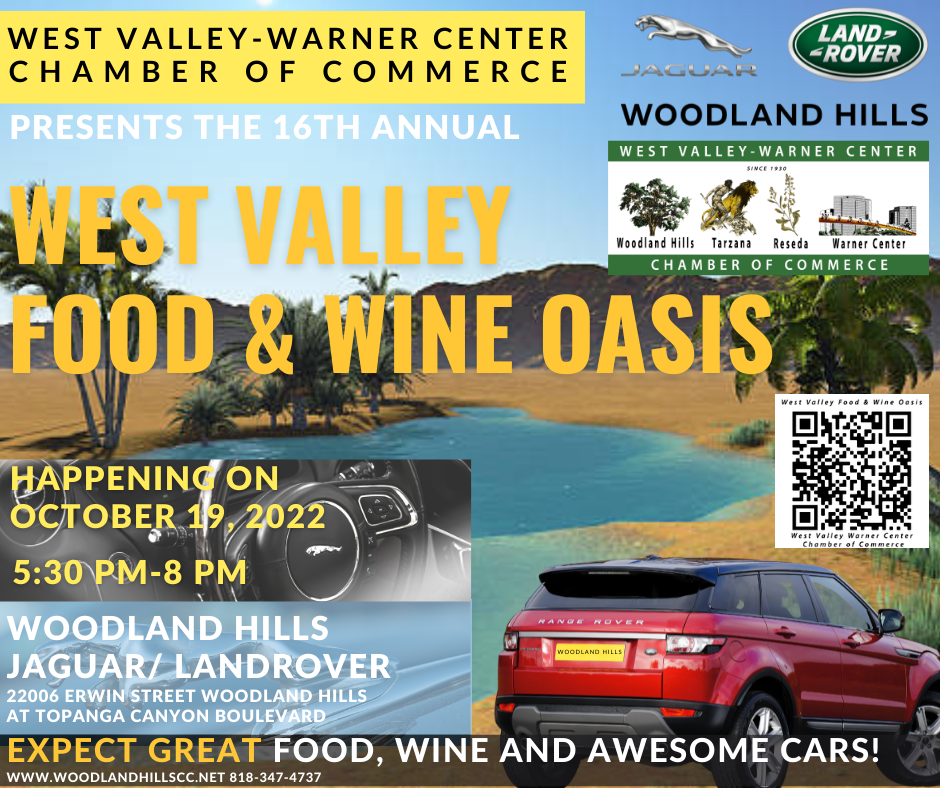 Attire: Business Casual or Desert Bohemian​ (think Indiana Jones) Ideas: Khakis or linen pants and short-sleeved button down. Maxi dresses, hats :) Many will come in what they wore to work that day. NO FLIP FLOPS
How Do You Want To Participate?
Corporate Exhibitor / Restaurant Exhibitor / Wine & Spirits Exhibitor Links belw
Buy Tickets / Sponsorship Opportunities / Donate
Scan The QR Code Below or Click On The Links Below
Ticket Sales close on Monday, October 17 at Noon!
Buy Tickets HERE!
Your favorite Chamber of Commerce fundraiser!


Sponsor Opportunites:
E-mail guests name (s) to

[email protected]


To welcome and properly list each person on our reservations.
Thank you in advance for understanding our no refund policy.
Checks payable to WV~WC Chamber of Commerce PO Box 1, Woodland Hills, CA 91365-0001 Phone: 818 -347-4737
Call Felicia or pay online. Thank you for your Support. We look forward to seeing you at the
West Valley Food & Wine Oasis!
Mirage Sponsor: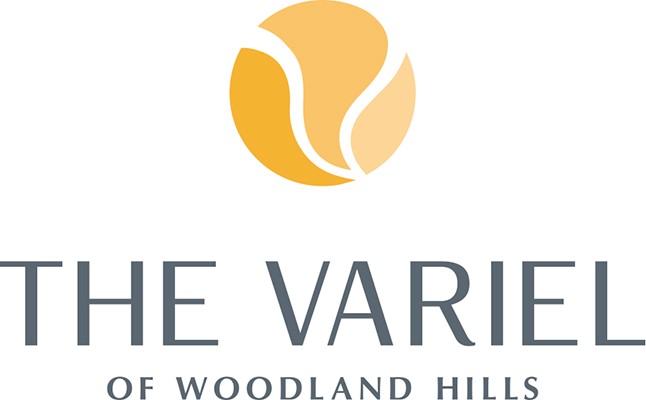 Our Sponsors! Thank you for making this possible.
Coachella Music Sponsor:
Download 2022 Corporate Exhibitor Food Wine Tour_.pdf
Download 2022 Intro Letter for Restaurants_.pdf
View Details Page
Leaders
---


---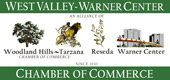 © 2022 Copyright West Valley Warner Center Chamber of Commerce.
All Rights Reserved.