---
History
West Valley ~ Warner Center Chamber of Commerce
Posted on 01/01/17
Chamber History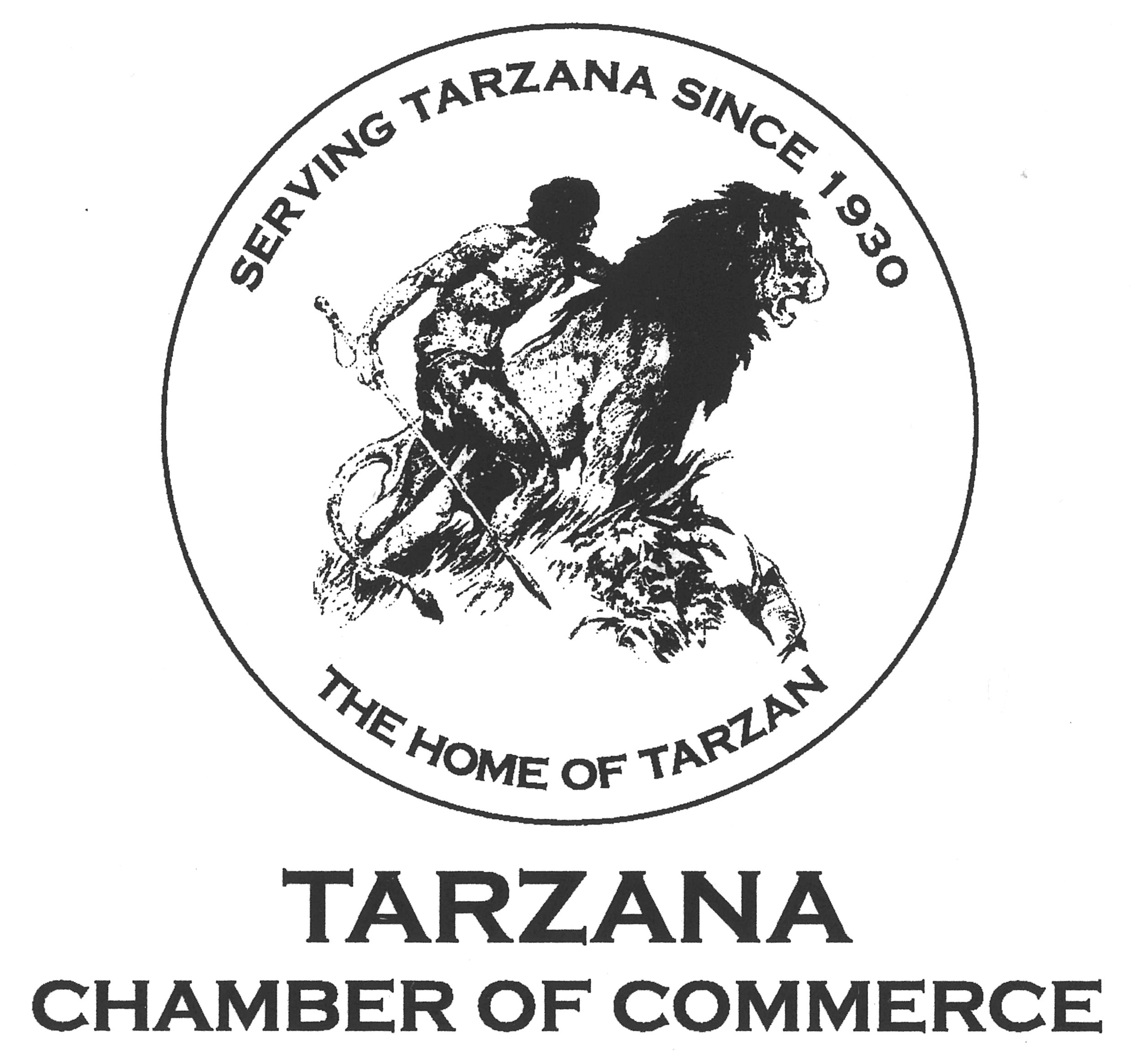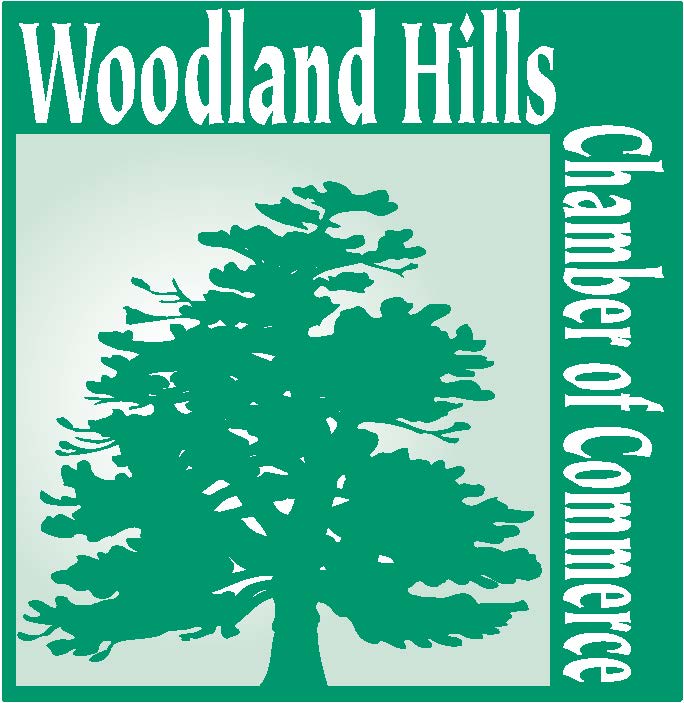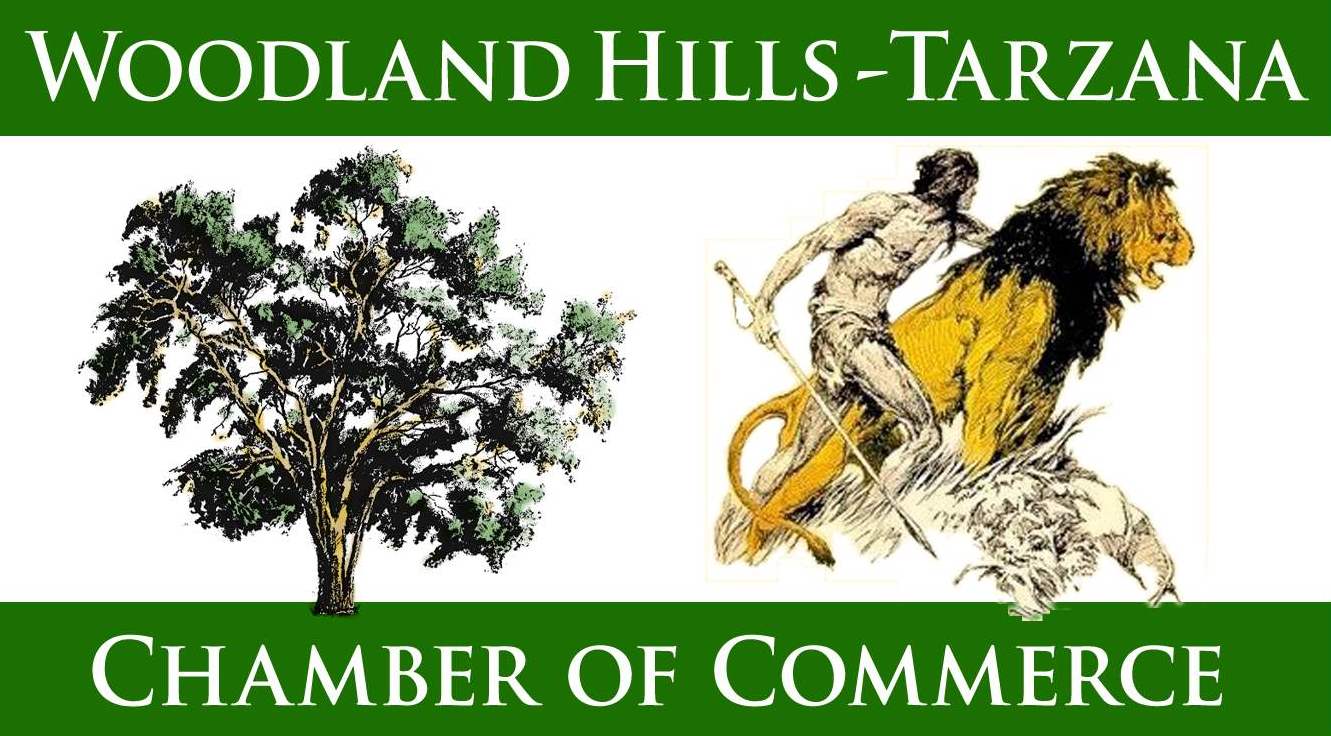 1930 Tarzana Chamber of Commerce 1935 Reseda Chamber of Commerce 1941 Woodland Hills Chamber of Commerce 2007 Merge Woodland Hills~Tarzana Chamber of Commerce 2014 has grown to become West Valley~Warner Center Chamber of Commerce!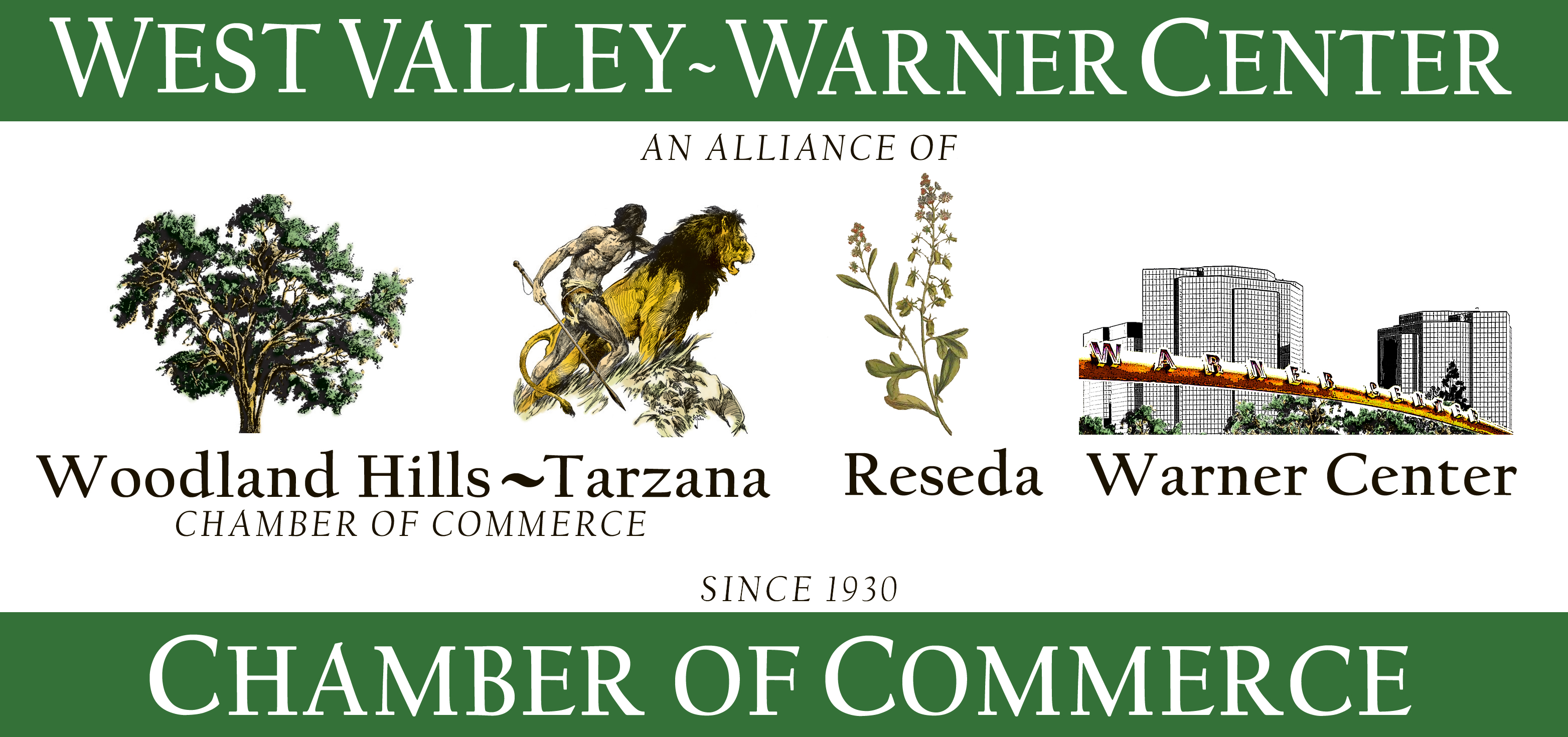 The name change came from the consideration of adding our neighbor, Reseda, to our Chamber of Commerce. Reseda has a wonderful and colorful history. We have been partnering for several years with various beautification projects, advocacy, youth programs and more with Reseda. The enthusiasm of the community is inspiring. With the passing of their former Chamber of Commerce, Executive Director, Ann Kinzle, they were left with no Chamber of Commerce since March of 2010. We are honored to be Reseda's Chamber of Commerce. Although Warner Center has no zip code, it has a rich history and a powerful impact on our local economy. The Warner Center deserves a strong cohesive Chamber of Commerce. The Woodland Hills~Warner Center Neighborhood Council is their neighborhood council and we are their Chamber of Commerce. Warner Center is located in Woodland Hills. However, there is a small pocket which extends north to Vanowen and East to Desoto. The growth and development of this area will benefit our membership. The relationships that the new residents and businesses will seek can be found in our Chamber of Commerce membership base and our handy directory of goods and services of local professionals.


History of Reseda
As Reseda's Chamber of Commerce and t o encompass the enthusiastic neighboring community of Reseda, the Woodland Hills~Tarzana Chamber of Commerce changed its name to West Valley~Warner Center Chamber of Commerce in July of 2014.Reseda turned 100 in the summer of 2012. It originated in 1912 as the town of Marian. It was named after Marian Otis Chandler, the daughter of the Los Angeles Times publisher, Harrison Gray Otis, and later, the wife of Harry Chandler. In 1921, Residents convened and agreed to rename the town Reseda. The name Reseda itself refers to the fragrant plant that is native to the area.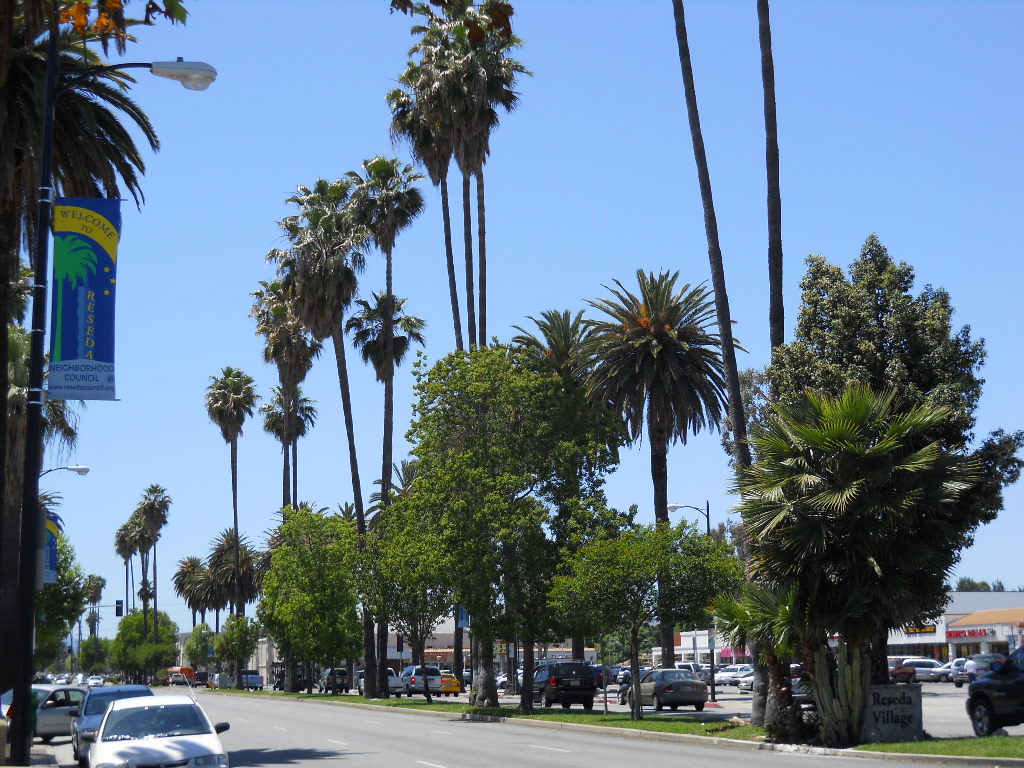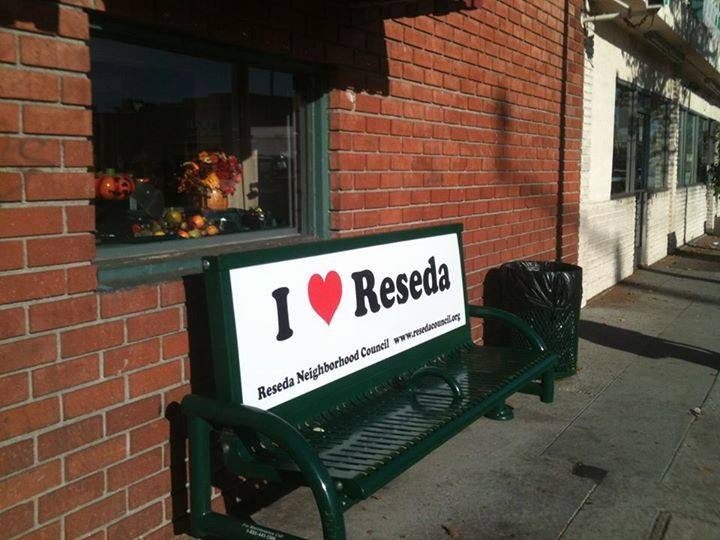 "Red Cars Line" and increased public transportation expedited development after the building of the Los Angeles Aqueduct. Later, it was used as the name of a stop on the Pacific Electric interurban railway running along Sherman Way. By 1950, Reseda had over 16,000 residents and in the early 1950s, a population explosion took place, making Reseda one of the most popular and populated of all Valley communities. Because of this, Reseda's merchants provided bus service to transport shoppers throughout the busy downtown Reseda area.

The neighborhood has fifteen public and five private schools. The community includes public parks, a senior center and a regional branch library. Reseda has been both the location and filming place for a number of major motion pictures, including The Karate Kid, Boogie Nights and Terminator 2: Judgement Day which has some very famous chases scenes filmed along the channel of the Los Angeles River. Reseda is also mentioned in music, from Tom Petty's song, "Free Fallin," to Soul Coughing's "Screenwriter's Blues."

Reseda has its own park with a large duck pond. During the 50's and 60's, the pond had a boathouse where you could rent electric boats by the hour. The park also has lighted outdoor basketball and tennis courts, a lighted baseball diamond, a children's play area, a community room, an outdoor, seasonal unheated pool, picnic tables and barbeque pits.

Tarzana History
by Willard Simms
Have you wondered where the unusual name "Tarzana" comes from? Well, it came directly from Tarzan, King of the Jungle, the immortal character created by Edgar Rice Burroughs. Burroughs took much of the money he made from his wildly successful series of Tarzan books (24 in all) and in 1919 bought a 550 acre section of land from L. A. Times founder and publisher General Harrison Gray Otis. He then named his new holding Tarzana Ranch, after his own famous action hero. The citizens of the community that sprung up around the ranch voted to adopt the name "Tarzana" when their town was incorporated in 1928.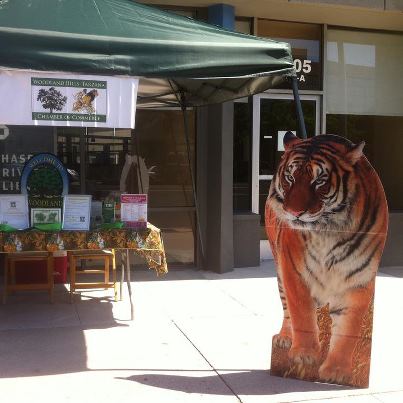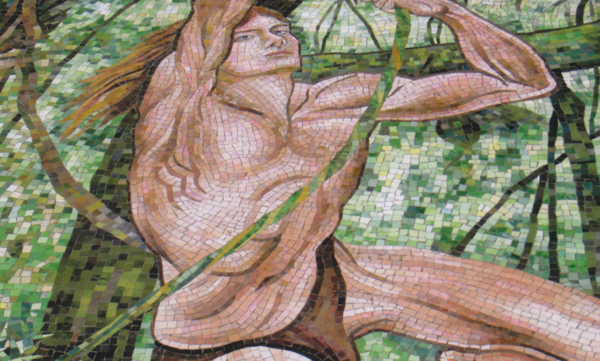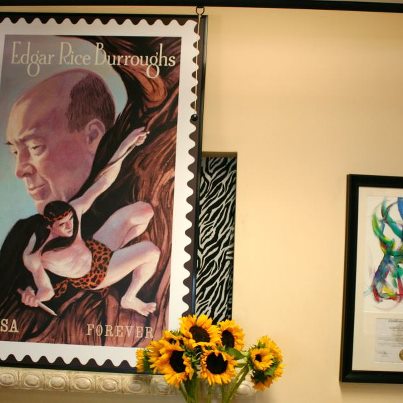 In the late 1800's General Otis had built a rustic country house on his San Fernando Valley property out of logs and stones. He called this structure Coonskin Cabin, and it was primarily used for entertaining his male friends and as a hunting lodge. There were no buildings of any kind within a mile of it until Edgar Rice Burroughs built his own house nearby in the 1920's. A one lane dirt road ran from Ventura Boulevard to the Otis Coonskin Cabin. The road, still there today, is eight blocks long, and now called Otis Drive.
In 1922, Charles L. Daniels purchased a 320 acre tract of land on Reseda Boulevard between the Southern Pacific railroad tracks and Ventura Boulevard, bordering Tarzana Ranch. Here he founded a town, Runnymede. The Runnymede Poultry and Berry Association, a forerunner of the Tarzana Chamber of Commerce, was formed in 1923.
Adohr Dairy - home of the world's largest pure-bred Guernsey herd at the time, adjoined the Burroughs property. Merritt Huntley Adamson and his heiress wife, Rhoda Rindge Adamson, whose parents were the last owners of the vast Spanish land grant in Malibu, founded this state-of-the-art dairy called Adohr Farms; Adohr being Rhoda spelled backward.
Originally, Tarzana was part of the San Fernando Mission, which was established in 1797 by Spanish settlers and missionaries. Modern day Tarzana is a vibrant community filled with businesses along Ventura Boulevard, and charming residences along the North and South streets. Tarzana contains two country clubs with golf courses - El Caballero Country Club and Braemar Country Club. There are also a number of gated communities, including Mulholland Park and Braemar Estates. Tarzana is well-known for its many restaurants, delicatessens, booksellers, and language training institutes. The street boundaries of Tarzana are Victory Boulevard to the North, Corbin Avenue to the West, Mulholland Drive to the South, and Lindley Avenue to the East. South of Ventura Boulevard Corbin dead ends at the Bothwell Ranch. There, the boundaries becomes Bothwell Road to the West and Lindley Avenue to the East, both streets named after Lindley Bothwell, who once owned a large Tarzana orange grove that was later subdivided into luxury homes.
More info, go to www.theatreofwill.org/press and click on King of the Jungle.
Warner Center History
The Warner Center area was once owned by movie mogul Harry Warner and for many years served as his retreat and vast horse ranch. In the 1950's and 60's Warner began selling off much of what was known as "Warner Ranch". The first major purchase was made by Rockwell International for its Rocketdyne facility. Soon thereafter, Kaiser-Aetna purchased a significant portion of what is known today as Warner Center. In the mid 1960's Kaiser-Aetna contracted with Albert C. Martin to create a master plan for the community. This plan served as the basis for the first Warner Center Specific Plan which was adopted in 1971 by the City of Los Angeles.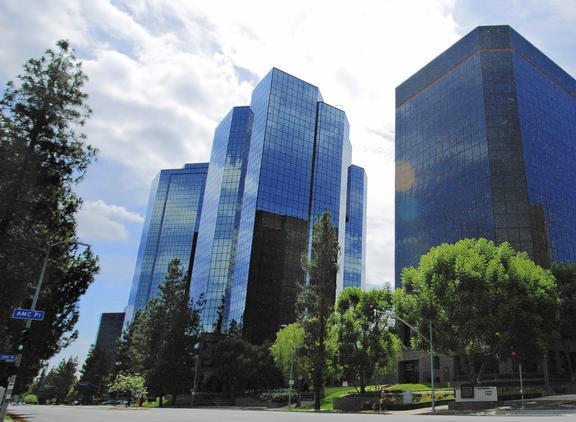 Today with nearly 25.2 million square feet of development, Warner Center has achieved status as an important regional center. Efforts by the primary property owners, employers and the Warner Center Association over the past thirty years have allowed the area to maintain its highly desirable nature as a location to live, work and play.

Warner Center is the epitome of mixed-use development, proving that differing uses can coexist in a positive and complimentary manner. With its mix of high and low-rise office buildings, hotels, restaurants, regional shopping centers, movie theaters, multiple-residential developments, business parks, corporate headquarters and light and heavy industrial base, Warner Center employs more than 50,000 people from throughout the greater metropolitan area and is home to roughly 20,000 residents. Warner Center is also home to many of the region's largest employers and corporations.

Although urban in use, the feel in Warner Center is more suburban. With significant landscaping initially established by the landowners and perpetuated in the Warner Center Specific Plan, a park-like atmosphere abounds in much of the center. Warner Center has also developed into one of the region's great entertainment centers with 16 movie screens, numerous first rate restaurants and the summer Sunday evening "Concerts on the Green" series. Weekdays, shuttles carry employees and residents throughout the center while childcare exists within walking distance for many parents. Warner Center also boasts some of the country's most effective business driven, solid waste recycling programs and Transportation Management Organizations. All of these amenities have been generated not by mandate, but by: "Businesses working together to enhance the Warner Center Community".

The City Council has signed off on zoning that allows for up to 30 million square feet of commercial space in Warner Center, double the amount that currently exists. The plan also lifts building height limits governing most of the 1.5-square-mile district bounded by the 101 Freeway, Vanowen Street, DeSoto Avenue and Topanga Canyon Boulevard.
Woodland Hills History
It was in this area, now named Woodland Hills, that the treaty was signed to end the Mexican War. This cleared the way for California to be admitted to the union in 1850 as the 31st state.

Girard Kleinberger a visionary and entrepreneur, foresaw a large population and a thriving economy in the town he named Girard, as he later came to call himself.
Girard was an ambitious man who had a penchant for deceit. In 1922, Girard and Boulevard Land Company purchased 2,886 acres, which was subdivided into 6,000 lots. Girard sold thousands of small lots. To expedite land sales in his new town in 1923, Girard erected gates, a mosque tower, and a business district with rows of stones with false fronts to convey the impression of a flourishing economy. Girard planted trees by the thousands throughout the area. The depression proved disastrous to the ambitions of the Girard Real Estate Company.
Later, in an attempt to hold off bankruptcy and his creditors, Girard attached liens to all the property he sold without informing the buyers! In spite of his unscrupulous methods, Girard believed in the town and the land, and his plan worked. His advertisements in the newspaper did, in fact, attract new residents and businesses, and a great deal of new construction was initiated.
In 1941, residents of the community banded together to improve the community's image and renamed it Woodland Hills. This was the origin of the Woodland Hills Chamber of Commerce

During the 30's Harry Warner, the motion picture pioneer started amassing what was to become known as the Warner Ranch and eventually acquired 1,200 acres where he raised thoroughbred racing horses.

When Warner liquidated much of his real estate holdings in the 1980s, a number of large corporations bought and developed portions of the master planned business development. Some 630 acres of Warner's vast ranch was acquired by Kaiser Aetna and assured the name's continued prominence into the area now known as Warner Center.
With Warner Center still at the core of the business district, Woodland Hills enjoys a strong financial establishment, an upscale residential base, the finest health care, outstanding retail and dining facilities, excellent educational institutions, and recreational opportunities without equal - all in beautiful Southern California.