Blackmon Entertainment Media, Building Star Brands for 15+ Years! Including Coca Cola USA, Warner Brothers Pictures / Music and the United States Army.

About Blackmon Entertainment Media:
Founder - 2ND Screen Global Con - Non- Profit
Founder, Principal, CEO, Filmmaker, Philanthropist, Writer, Director, Producer.
Former Broadcaster / Engineer. NBC San Francisco and CBS Philadelphia. National syndicated newspaper / magazine columnist ( 50 USA Markets ).
Follow us @ D. Blackmon / Linkedin and Twitter; P.Blackmon /tweensclub and on Facebook @ LaMarr Blackmon
Services:
Diane Blackmon- Bailey is the founding partner of Blackmon Entertainment Media, Producers of BURN: Black University Radio Network ( 50+ US Markets / Global ), F - 3 Animation, Family Friendly Films LLC., Club Society Hills, global social site for Tweens. Global free Membership 25+ Countries.
Services: New Media, Promotions, Entertainment Marketing, Branding, Special Events, Community Outreach. For specs contact me today.
Accomplishments:
Founder - 2ND Screen Global Con - Non - Profit - Education - Entertainment - Animation - Media Teh Organization

Founder - 2NDSCREEN GLOBAL CON ( non-profit)
Associations:
2ND Screen Global Con - Valley Cultural Center, White House Council on Women and Girls, Girls INC., NAACP, Starlight Children's Foundation, KIVA, loans that change lives, New American Media, Studentsfirst.org, Rebuild the Dream Foundation, Boys and Girls Club of America, Women In Films, ASIFA - Hollywood, International Animation Society. Past Member, Hollywood Chamber of Commerce, Rotary International, Former Board of Director, Boys & Girls Club of America. Community Outreach: New Academy of Canoga Park ( middle school ), West Valley Boys & Girl Club, First AME Church, Los Angeles.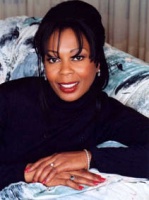 Hollywood Top CGI Animation - Entertainment and Tech industry Creative Executives get together with kid's, college-universities and the independent production community - leading Digital Media, and Hollywood Creative to network, mentor, educate and learn how to work together more effectively, while trailblazing a new industry.

2ND Screen Global Con Aug 23,24. 2013 -
Warner Center, Woodland Hills CA.

Looking to get your second-screen digital - first project off the ground? Hear from development executives on the keys to success.
Join the New Business of Creating - Developing Content - Media and Technology for Smart Phones, Tablets, Web-TV, Digital Media CGI and Games and more. Hollywood comes to Woodland Hills -- Summer 2013
Visit www.2ndscreenglobal.com