About TelePacific Communications:
I would like to take a moment to introduce myself, my team and share with you some information about our company. I have been a sales consultant for over for 16 years. I am very knowledgeable, creative, detailed oriented and work extremely hard to help my clients improve their business environment.

The last few years, I have been passionate about finding data, phone,failover and cloud solutions to help companies such as yours find new success and stability in your business pursuits.
Services:
My TelePacific offers experienced, top quality telecommunications services to small and medium-sized businesses. Many factors determine the success of a business, that's why we partner with our clients to design the best telecommunications solutions for your company today and in the future.

The world of technology and communications is changing so quickly and trying to stay on top of everything on your own – not to mention delivering a seamless and reliable experience to your customers – can be incredibly daunting.

That's where I come in. I can troubleshoot your current systems, install new ones as needed, and ensure that your technology is always up and running in perfect order.

We don't believe in the one size fits all model of service. Our telecom services are designed specifically with your business in mind and we're dedicated to providing you with the most efficient and effective telecommunications services available.

TelePacific offers telecommunications solutions for small and medium sized businesses:
•Cost-efficient and highly effective voice, data and mobile services
•Leasing programs to get you the equipment you need fast
•Exceptional customer service
•Exclusive discounts for non-profits
•A FREE telecommunications service audit
.Why TelePacific is better for businesses.

Accomplishments:
Westlake Village - 18 location health club. Replaced all of their current voice services with a more reliable product and reduced their cost by 30%.

Northridge Accounting Firm - DSL not stable, a lot of downtime. Sold a 1.5mgs of bandwidth with 8 call paths. Now they have Business Class SLA's with a 4 hour response time and I saved them money!


Non Profit - North Hollywood - Provided them with Internet redundancy with TeleConnect fund - Saving them 50% off their Monthly bill

Calabasas, CA. - Implemented 6 - Voice PRI's and helped reduce costs by 50%

Whittier, CA - With a Fee Audit. I was able to take this business from using 5 vendors down to 1 (Telepacific) add core services, fail over data and voice and reduce their expense by 25%.
Associations:
Onegeneration.org, ASPCA and of course our favorite Woodland Hills Chamber!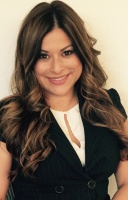 YOU CAN'T MANAGE... WHAT YOU DON'T MEASURE.
Let me help you.
Whether you're struggling to utilize your current telecommunications options, beginning to realize that you need new systems in order to grow, or just opening a business and looking to start from scratch, I want to be your advocate and partner in your company. Call me (818) 633-4549 or email: [email protected]