About HARVEST FITNESS:
Before I introduce myself, let me start by saying it is an honor to be part of the Chamber of Commerce in this beautiful city.

My name is Shamim "Gia" Majd. I own and manage Harvest Fitness, a dynamic training facility that delivers an energetic, adventurist environment where members experience vigorous improvements to their bodies, their minds, and their health. I am originally from Persia before moving to the United States with a dream to be able to transform people's lives through fitness and health. Iíve always been an athlete even at such a young age. Iíve also studied gymnastics when I was a young girl. I also function as a coach in my gym and a professional runner. I have a degree in Electronics and Masters in Fine Arts.

In 2012, I discovered CrossFit and fell in love with the program almost immediately. I underwent various extensive personal training with well-known coaches in the industry like Matt Bosack, Andrea Ager, Ronnie Teasdale, and Basil Beaty. I also attended numerous seminars and since then, inculcated the best techniques Iíve learned to my gym. It is my ultimate goal to influence people about the importance of keeping yourself fit and healthy and guide them throughout their fitness journey. Iím really passionate about Nutrition and firmly believe that when you eat healthy food regularly, the lesser chances youíll need a doctor in your life.

Services:
Harvest Fitness was founded in 2014 with a simple goal in mind: to provide a place where people can get healthy in an environment that fosters positivity, community, and personal growth. Life is busy. It can be challenging. You shouldnít have to stress about getting healthy. Let us take on that burden while helping you reach your goals.

At Harvest Fitness, we believe powered workouts are for everyone so we offer the ff. services that will cater fitness needs of our members: programming, group classes, private training, gymnastics, strength, mobility, cardio, yoga, and nutrition.
Accomplishments:
I was able to open my own fitness center that can cater to people who want to be fit and healthy. I have attended countless nutrition seminars, and I can say that Iím proud of having a lot of knowledge about nutrition and programming. I have been trained by the best coaches in the fitness industry so Iím pretty confident that Iíll be able to teach people what Iíve learned.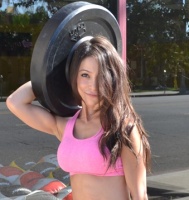 Hello everyone! I would like to invite all of you to visit my new gym called Harvest Fitness @ 19347 Ventura Blvd, Tarzana, CA 91367. We offer functional training classes w/ a fun energetic coach, personal training, and personalized fitness programs. Stay fit and healthy! Call us @ 1-818-578-5687. Thank you!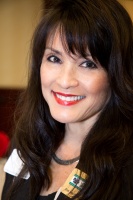 Tip Of The Week from Network after Work
If you bring a friend to a Network After Work event, don't stick together for the whole night. You'll make more contacts if you split up