Who You Work With Matters.

About Ronen Saruri Broker Associate At CL Properties & Management.:
For Ronen Saruri, helping his clients discover their perfect property is one of life's greatest pleasures. An experienced salesperson who became interested in buying and selling real estate while still in his teens, he thrives on the challenge of matching the right person with the right property, and he takes pride in delivering top-notch service with both honesty and integrity. His commitment to quality, his strong work ethic, and his willingness to go above and beyond to meet the needs of his clients are a potent combination; he's been a top performer at many of the companies where he has worked.

Whether you are searching for your dream home, the ideal income property or even a suitable commercial property, Ronen is ready to assist you. As a licensed real estate agent and a resident of southern California for more than two decades, he delights in putting his expertise and his knowledge of the area to work for his clients. He generally covers the Greater Los Angeles area but will extend his services to other locations in order to deliver the right property. Ronen doesn't hesitate to go the extra mile to assist his clients with their real estate needs.

When he's not working, Ronen relishes spending time with his family. He also enjoys working up a sweat while exercising and getting outdoors for a little fishing.
Services:
*Residential Homes, *Income Property, *Property Management, *Buyers Agent, *Sellers Agent,*Leasing Agent.

Bonuses provided: **Buyers Package, **Sellers Package. **Home Demographics and Appraisal.
Accomplishments:
*Voted One Of The Top Realtors To Utilize Social Media In Los Angeles County.
*Top Agent Award For CL PROPERTIES.
Associations:
*West Valley-Warner Center Chamber Of Commerce.
*Sherman Oaks Filipino Chamber Of Commerce.
*Sepulveda Off Leash Park and Dog Rescue.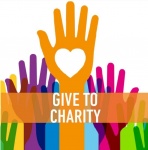 Hello friends i believe in giving back to the community! A portion of my commission will be donated to a charity of your choice.
Expires: 10/15/22
A portion of the commission will be donated to a charity of your choice! Offer will extend the offer to your friends and family. "Who you work with matters"
Expires: 10/15/22