About Cleaner LLC., The:
The executive team has over 100 years of combined knowledge and experience in product development, distribution, technology, branding and marketing. Further, The CLEANER™ is a newly formed company in response to the nationwide urgent need for an all-natural, non-toxic cleaning formula developed to cater to the safety and health of both commercial and residential operations. Our Distribution channels are readily available to handle the ever-changing conditions surrounding the COVID-19 pandemic and we are technologically equipped to respond with real-time communications on production, inspection, queue, and logistics.
Services:
We provide a fogging service, along with a variety of maintenance products with our solution to keep everyone safe. With our fogging, you will get multiple laminated certificates to put up around your building/office/store/restaurant/gym/etc to show everyone you are CDC compliant and have been taking the necessary measures to stay within safety guidelines for your employees and visitors to see, so they feel safe. We are more than willing to come in and do a free demo to show you how our solution works with our ATP Testing. We sell products for maintenance and upkeep from mini foggers to touchless foam hand dispensers and plenty more!
Accomplishments:
EPA Listed, Lab Tested, Certified, Licensed, and Bonded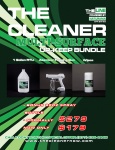 Get your 1 Gallon RTU, Atomizer Fogging Gun , and Multi Surface Wipes for just $179!!! Usually $279! We're also throwing in a free 32oz Spray Bottle!!
Expires: 03/04/25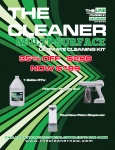 This Ultimate Cleaning Kit is the perfect bundle to keep clean. Normally, $296, now only $189!!! This isn't the trifecta you want to miss out on! Includes: - Atomizer Fogging Gun - 1 Gallon Solution RTU - Touchless Foam Dispenser
Expires: 03/04/25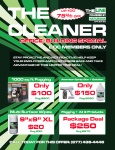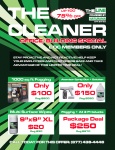 Great deal for COC Members Only!! We are offering up to 75% off on multiple products, packages, and fogging service. Take advantage of this and keep your employees and loved ones safe!
Expires: 03/04/25