About Beds Unlimited:
WE have been in business since 1984, starting in the Indoor Swap Meet in Canoga Park and extending 5 others around Los Angeles. We had people were comming to our living room during the week to purshase beds. In 1988 we opened our first store in Canoga Park and to just let you know we are still standing here, and to serve you with three locations in Canoga Park and Northridge and Woodland Hills.
Services:
We offer you a service whom nobody can do it today. We are family oriented and we listen what it is your need., and we sell you what you need.
Accomplishments:
I am studying for CERT class to be able to respond for Emergencies Desaster. Now I am certified for CERT 1 and 3 this knowledge added to my life a sense to give more to other.
Associations:
I am member of the Kiwanis,Chatsworth Neighborhood Council,Chamber of Commerce of Woodland Hills, Canoga Park,Calabasas,Topanga,Greater San Fernando Valley, North Valley and Chatsworth.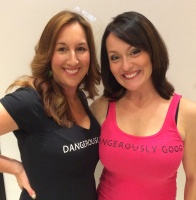 Hello Chamber Friend. If your looking for delicious gifts, party favors, platters for a conference or meeting, we have amazing made to order unique gourmet Italian biscotti and pizzelle. We offer chamber members a discount. Contact us or visit our website at www.pizzscotti.com.
Cheers,
Kim and Alina
Pizzscotti
818-216-8848