About Deats Design:
We produce marketing and merchandising materials for businesses large and small
• business cards • event materials • brochures • social media marketing • email marketing • packaging • catalogs • ads • posters • point of sale • trade shows • logo design • corporate image • pdf brochures • web graphics • magazines • direct mail • directories • flyers • food packaging • special projects.

See Deats Design on Yelp! for customer reviews.
Visit us on Facebook.
And please visit http://www.deatsdesign.com/references for photos and references.
For design samples and client list, please visit http://www.deatsdesign.com
Associations:
Past Chair Woodland Hills-Tarzana Chamber of Commerce Board of Directors, Member Government Affairs Committee and Marketing Committee.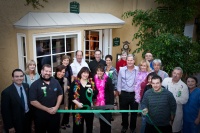 Diane -

Thank you to both you and Stew for designing my ad board and chamber newsletter ad. They are really beautiful and I am sure are exactly right to convey the message that I want for Flash Frozen Photography, Inc. I look forward to doing more of the same as my business needs arise! Thank you again!




Hi Diane
This is Anthony Franze of Antman Design in the Chamber. I wanted to speak with you about possibly pooling our strengths. I enjoy building more than designing. Would you have any interest in teaming up on web projects where you design and I build?

Do you have any desire to design for the web?

If so, drop me a line.

Thank you.