---
Dynamic Business Networking *Holiday Party*
December 11, 2023 (Monday) at 4:30pm
Posted on 09/19/23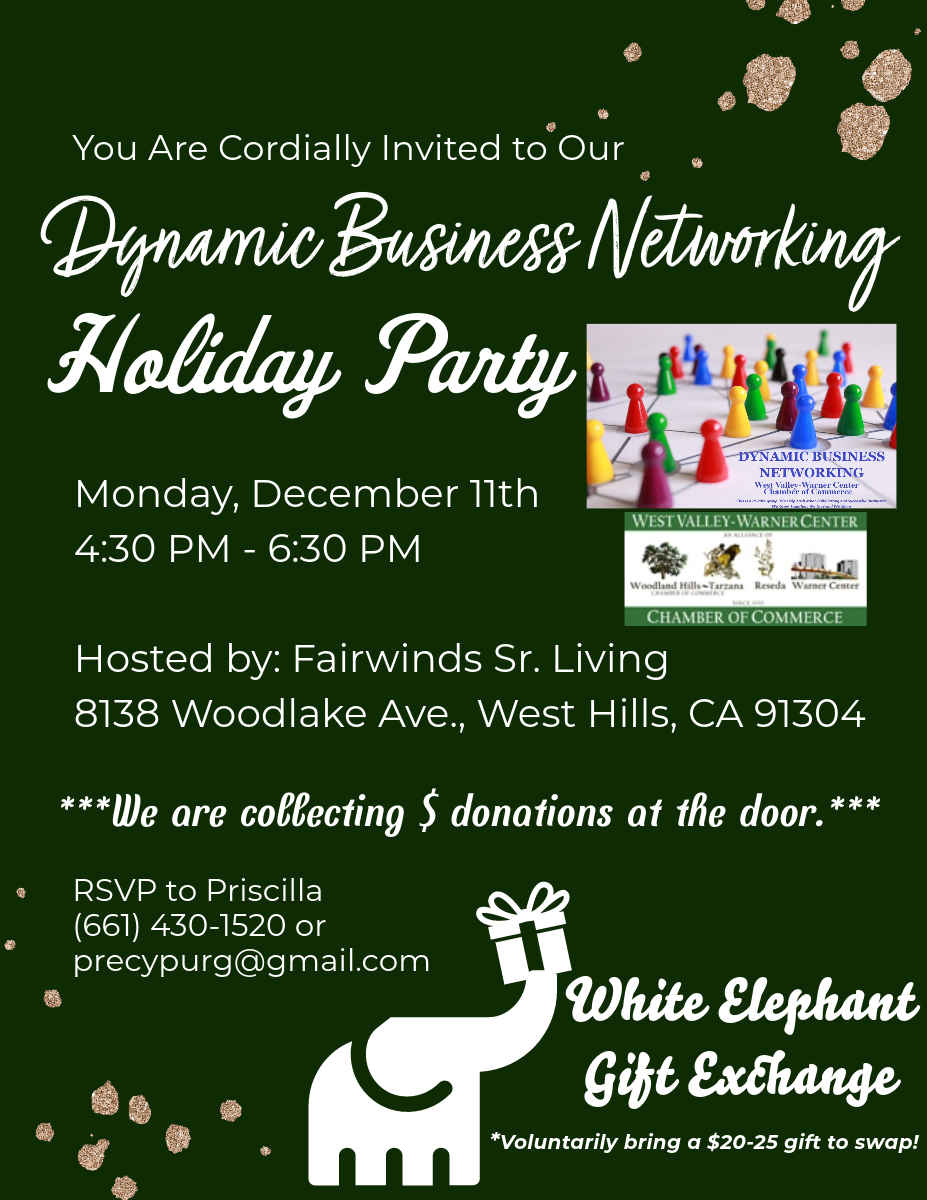 YOU ARE INVITED....
Please join us for a
DYNAMIC BUSINESS NETWORKING MEETING.
Location: Fairwinds Senior Living at West Hills, 8138 Woodlake Ave., West Hills, CA 91304
Dynamic Business Networking Connection Circle meets Once a Month on the 2nd Monday of each month.
We are looking for energetic business owners who would like to take their business to the next level and create and referral network, friendships and advocates for their businesses.
We hike together, we picnic together, we refer to each other and we advocate for each other.
If you want to be part of something great to motivate you, call me to find out If your category is still available.
We would LOVE to have you.
Our group is Category Specific.
If you are already a member of another Connection Circle, please note that you will not be able to join. Active Chamber Membership is also required to be a member, however if you are not a chamber member we would still Love to invite you to come and visit us.
Look forward to hearing from you.
PRISCILLA PURGANAN | 661-430-1520 | [email protected]