---
December Comedy and Connections Breakfast
Posted on 12/07/16
December Comedy and Connections Breakfast
Sponsor: Hornstein Law Offices~Steve Hornstein

A winner of the Daily News Readers Choice Award for "Best Living Trust" four years in a row, Hornstein Law Offices has been creating quality estate plans since 2002. An attorney, CPA, and Certified Financial Planner®, Steve Hornstein created an online Trust questionnaire that can be started in minutes at HornsteinTrust.com.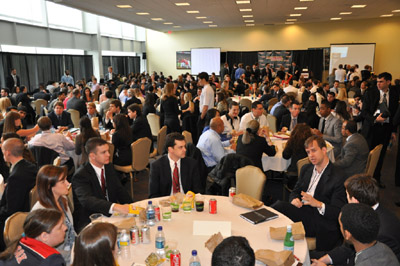 Wednesday, December 7th, 7:00 AM to 9:00 AM
Warner Center Marriott
21850 Oxnard Street
Self-Parking Complimentary!

RSVP REQUIRED by noon on Tuesday.
Members $22 One Time Trial Guest $22.
Walk-Ins Welcome, Add $10.
There will be assigned seating.
**RSVP by Noon on Tuesday prior to our General Events
to avoid $10 Walk-In charge. An accurate "head count" ensures enough food & great service! Thank you.
**No Menu Substitutions**
Chilled Orange Juice, Assorted Breakfast Breads & Croissants, Scrambled Eggs, Fruit Cup, Breakfast Potatoes, Freshly Brewed Coffees, Decaffeinated Coffee and a Selection of Herbal Teas.

,