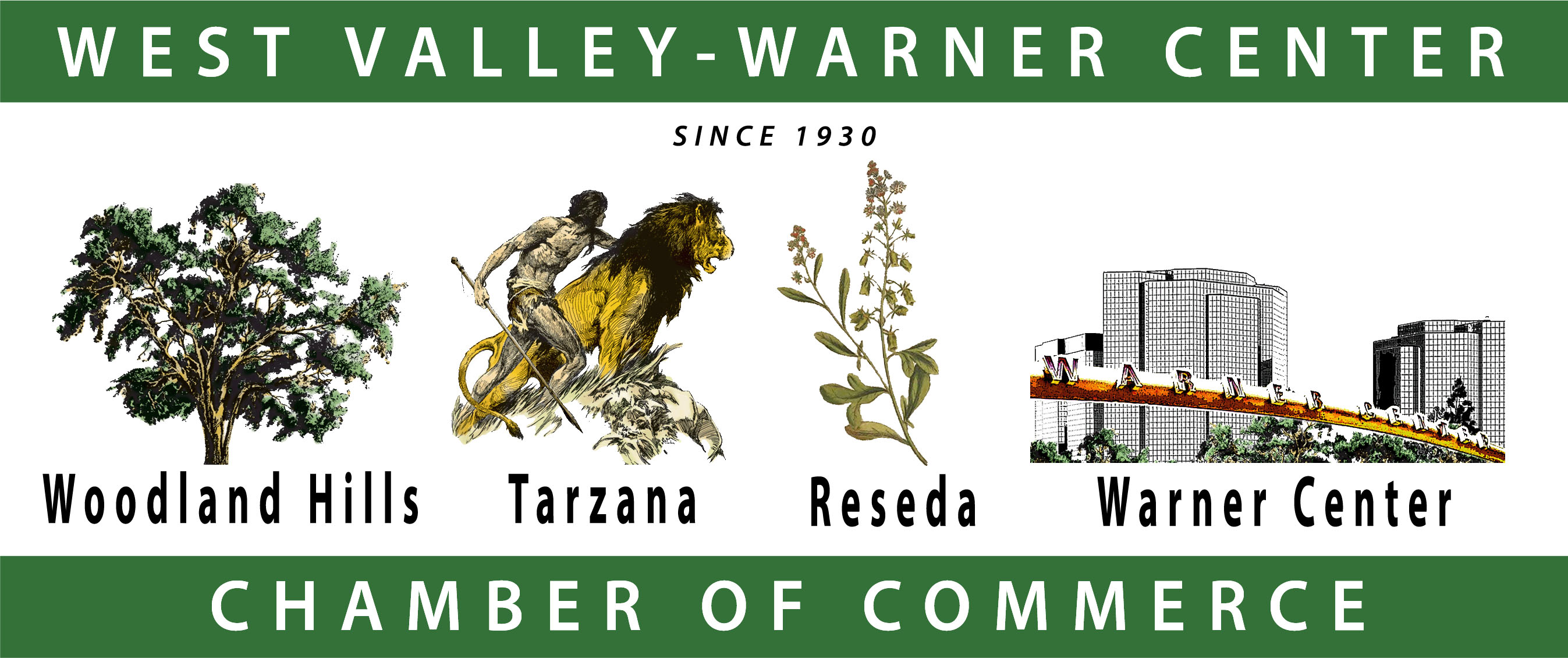 ---
7th Annual Earth Day Celebration
Saturday, April 14th, 2018, 10 AM – 2:30 PM
Posted on 03/05/18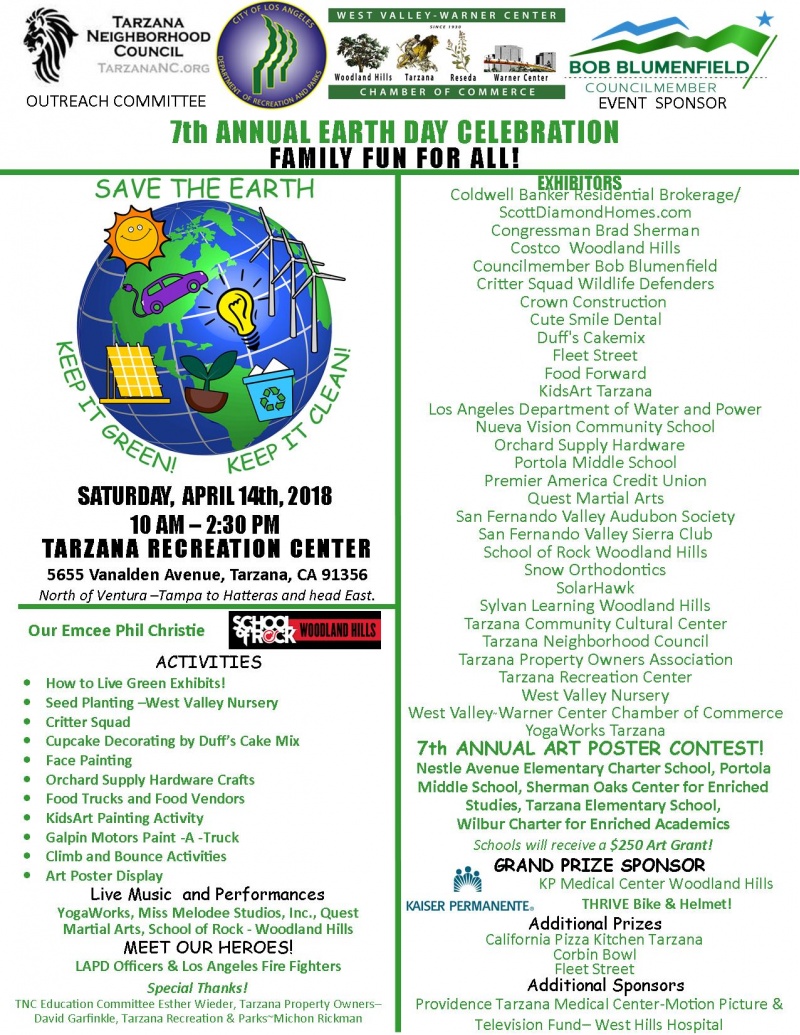 Saturday, April 14th, 2018, 10 AM – 2:30 PM
7th Annual Earth Day Celebration
Hosted By~The Tarzana Neighborhood Council Outreach Committee and
The West Valley~Warner Center Chamber of Commerce
Event Sponsor~Councilmember Bob Blumenfield
The theme for this year's Art Poster Contest is~
Save The Earth~Keep It Green & Keep It Clean.
Tarzana Recreation Center
5655 Vanalden Avenue, Tarzana, CA 91356
(North of Ventura –Tampa to Hatteras and head East and you will see the event to your right)
Featuring • Family Fun • Live Music • Local Food Trucks • Galpin Motors Paint A Truck • Planting Seeds
Also Featuring •
7th Annual Art Poster Contest!
Amazing & colorful entries from local schools - winners will be announced.
5 Schools will receive a $250 Art Grant!
Vendor Booth Prices~Exhibit $150, Exhibit with Revenue $250, Non-member Price $250
Call the Chamber Office for more information~818-347-4737
Click Here For Vendor Application

Thank you To Our Sponsors
Farmers Insurance
Kaiser Permanente Woodland Hills
Motion Picture & TV Fund
Providence Tarzana Medical Center
Warner Center Marriott
West Hills Hospital & Medical Center
Event Sponsor
Councilman Bob Blumenfield
Thank you To Our Exhibitors
Coldwell Banker Residential Brokerage / ScottDiamondHomes.com
Congressman Brad Sherman
Costco Woodland Hills
Councilmember Bob Blumenfield
Critter Squad Wildlife Defenders
Cute Smile Dental
Duff's Cakemix
Fleet Street
Food Forward
KidsArt Tarzana
Los Angeles Department of Water and Power
Portola Middle School
Quest Martial Arts
San Fernando Valley Audubon Society
San Fernando Valley Sierra Club
School of Rock / Woodland Hills
Snow Orthodontics
Sylvan Learning Woodland Hills
Tarzana Community & Cultural Center
Tarzana Neighborhood Council
Tarzana Property Owners Association
Tarzana Recreation Center
West Valley~Warner Center Chamber of Commerce
YogaWorks
Food Trucks

More Venodrs Coming Soon!!
Special Thanks To ~
TNC Outreach Committee Chair Esther Wieder
Michon Rickman ~Tarzana Recreation & Parks
Special Thanks To ~
Kaiser Permanente Woodland Hills for their Thrive Bike/Helmet Prize Giveaway!
California Pizza Kitchen Tarzana 25 free kids meal certificates!
Special Thanks To ~
Our Emcee Phil Christie
Special Thanks To ~
KidsArt Tarzana
San Fernando Valley Sierra Club
West Valley Nursery
Performers
Miss Melodee Studios, Inc
School of Rock / Woodland Hills
Quest Martial Arts
Participating Schools
Nestle Avenue Elementary Charter School
Portola Middle School
Sherman Oaks Center for Enriched Studies
Tarzana Elementary School
Wilbur Charter for Enriched Academics
Additional Special Thanks to all of our volunteers!!



Leaders
---


---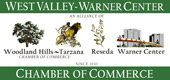 © 2018 Copyright West Valley Warner Center Chamber of Commerce.
All Rights Reserved.