---
Motor 4 Toys Charity Car Show & Toy Drive December 2nd
Sunday, December 2nd, 2018
Posted on 11/08/18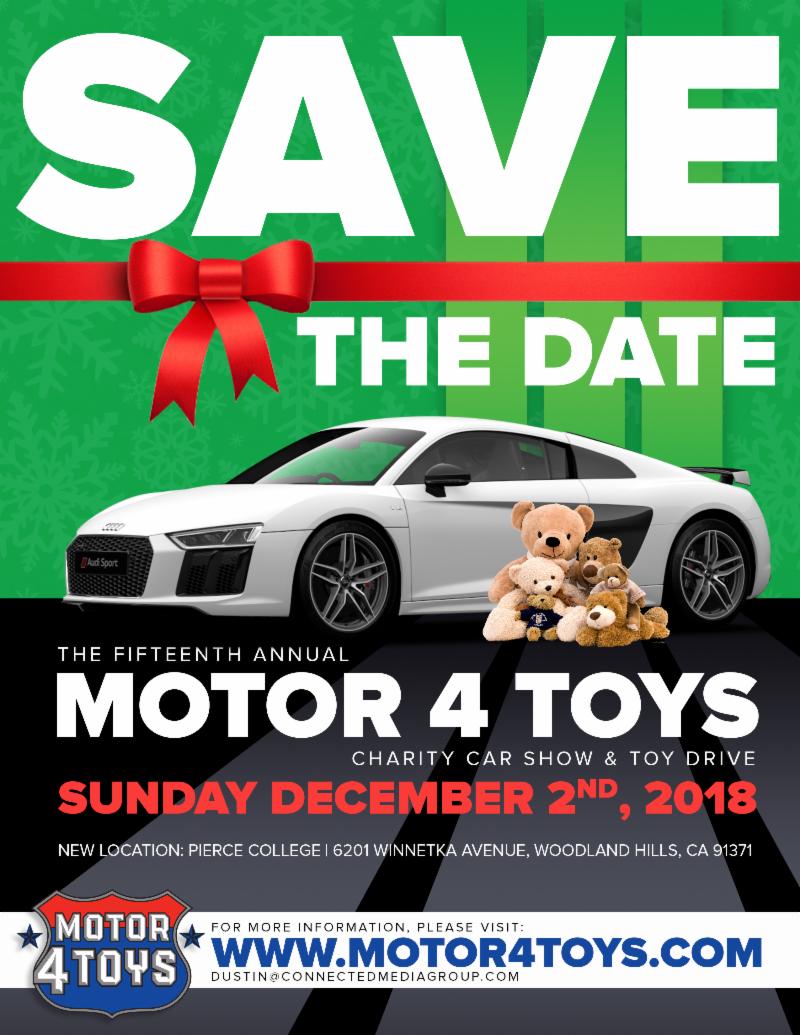 Motor 4 Toys Charity Car Show & Toy Drive
Sunday, December 2nd
New Location: Pierce College
6201 Winnetka Ave.
Woodland Hills, CA 91371
Save the date, bring toys, invite EVERYONE!
The Goal this year is 100,000 toys for our 15th Anniversary.
At least three Helicopters on the ground and full support from all service agencies!
The Sponsor List is growing and growing fast! Do you want to be a sponsor, please email Dustin?
We greatly appreciate your support over all of these years, this will be the best year to date because of all of you!
If you would like to make a cash donation you can do so via paypal at
www.motor4toys.com
or by clicking this gofundme link:
Click Here for GoFundMe Link
As always, all efforts are 100% donated. This is all about the kids!
Thank you,
Dustin & The Motor4Toys Family
Motor4toys.com
[email protected]