---
Home Improvement Professionals Networking
Thursday January 9th at 5:30PM
Posted on 12/19/19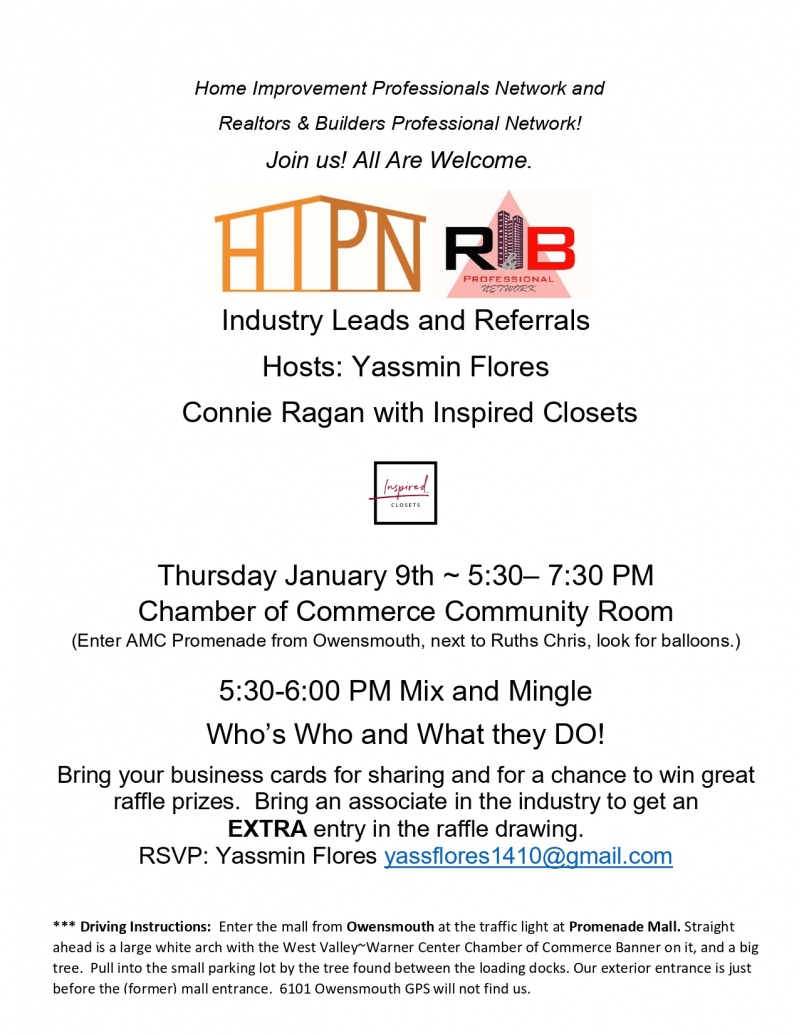 Industry Leads and Referrals
Hosts: Yassmin Flores & Connie Ragan with Inspired Closets
Thursday January 9th ~ 5:30– 7:30 PM
Chamber of Commerce Community Room
5:30-6:00 PM Mix and Mingle Who's Who and What they DO!
Bring your business cards for sharing and for a chance to win great raffle prizes. Bring an associate in the industry to get an EXTRA entry in the raffle drawing.
RSVP: Yassmin Flores [email protected]
*** Driving Instructions: Enter the mall from Owensmouth at the traffic light at Promenade Mall. Straight ahead is a large white arch with the West Valley~Warner Center Chamber of Commerce Banner on it, and a big tree. Pull into the small parking lot by the tree found between the loading docks. Our exterior entrance is just before the (former) mall entrance. 6101 Owensmouth GPS will not find us.