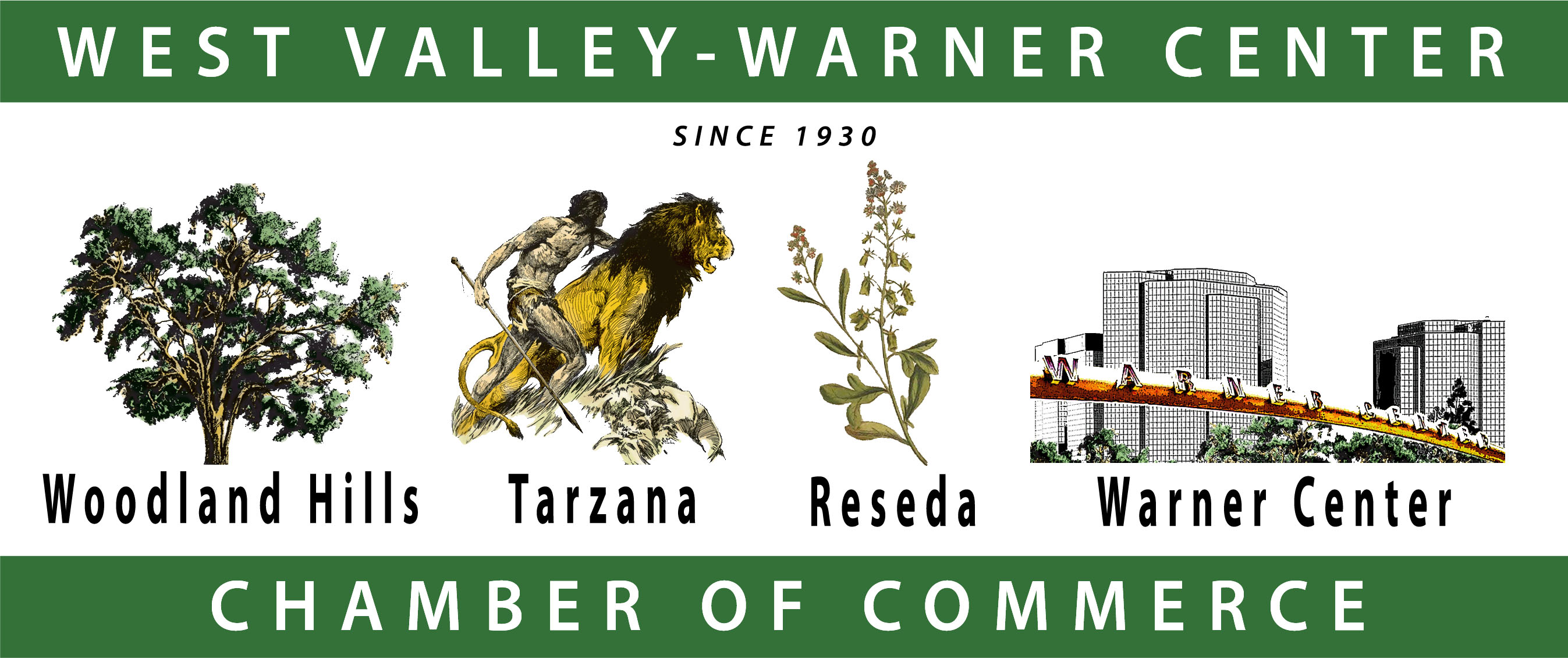 ---
Interview Skills Workshop
WeWork + Deserving Love Foundation present a helpful workshop to all professionals.
Posted on 01/22/20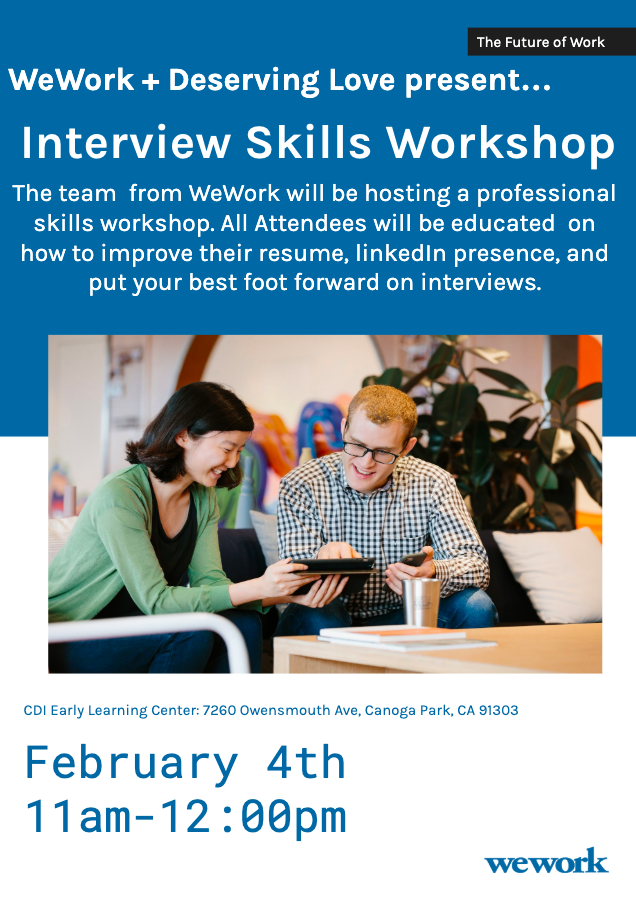 The WeWork Warner Center team is joining efforts with the Desrving Love Foundation to help our community with their next interviewing process. Topis ranging from how to use LinkedIn as a tool, to how to clean up and structure your resume will all be addressed in ths quick and easy 1 hour workshop, from 11:00 am - 12:00 pm. This event will be held at the CDI Early Learing Center, located at 7260 Owensmouth Ave. Please RSVP with this link.
Leaders
---


---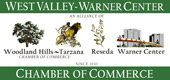 © 2020 Copyright West Valley Warner Center Chamber of Commerce.
All Rights Reserved.