---
A Tribute to Burt Bacharach & Hal David
TCCC Exclusive Zoom Concert
Posted on 11/03/20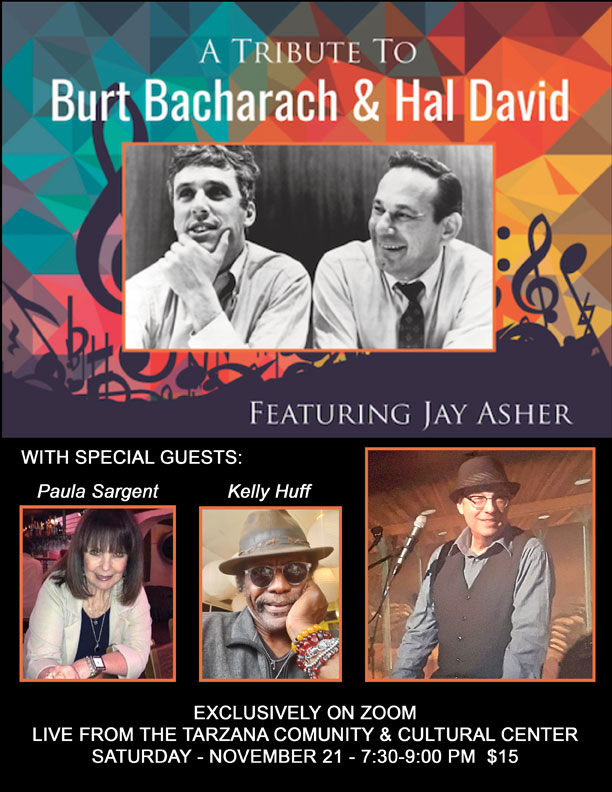 Join us for this very special tribute to one of the greatest songwriting teams of all time: BURT BACHARACH & HAL DAVID. Bacharach is a six-time Grammy Award winner and three-time Oscar winner, and his songs have been recorded by more than 1,000 different artists. He is unequivocally considered to be one of the most important composers of 20th-century popular music.

JAY ASHER is an LA-based composer, songwriter, arranger, orchestrator, conductor, pianist/synthesist, and entertainer. Throughout his prolific career, Asher has served as musical director and/or accompanist for such artists as Neil Diamond, Bobby Gentry, Carol Burnett, Minnie Riperton and Donald O' Connor.

This will be a night of beautiful music that will resonate with audiences this November 21 just as much as it did 50 years ago.
Tickets are just $15; all proceeds benefit TCCC. Click HERE to register.